These past few months I've been watching our grocery spending creep up and up. I've narrowed it down to a few different reasons:
-Increased cost in some foods (I can't do anything about that)
-Kids eating more snacks now that we're home a lot more (I'm working on that)
-Meals that require a lot of ingredients which adds up (working on that too)
This month I had enough and I decided we needed to do a spending detox when it comes to our groceries. I did some searching for recipes that are simple enough to make, require minimal ingredients or have ingredients that we could easily leave out, and that our family of 4 could probably get at least 2 meals out of so we could have leftovers and I didn't have to cook every night. (And every mom said Amen!)
So I compiled this list of 15 recipes we'll be using this coming month and wanted to share it with you in case you also need to hit the reset button on your grocery budget. We may substitute some of the ground beef recipes for ground turkey to cut down the cost even further, and make some substitutions here and there but for the most part these recipes are all great for kickstarting your grocery budget!
Chicken Recipes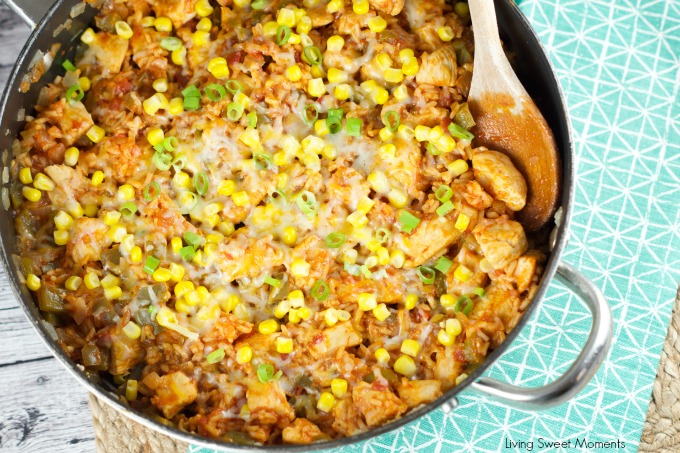 Anytime I can make a fast dinner all in one skillet (hello, less dishes!) I'm all about it. This meal takes less than 30 mins from start to finish and looks very tasty too! You could add extras like avocado or sour cream if you'd like, or keep it basic to keep the cost down.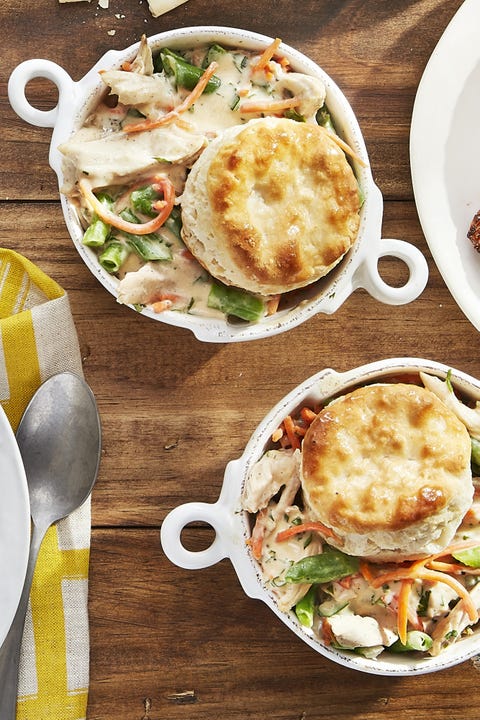 This semi homemade version of Chicken Pot Pie is something I can make relatively quickly without paying for the convenience of pre made frozen Chicken Pot Pies. Anytime we can incorporate biscuits into a recipe I'm all for it!
A lot of the ingredients for this recipe were things we always keep on hand in our pantry so we won't need to buy much to make this one happen. Plus I loved that the recipe includes the side dish too so this is a complete meal for our family.
Definitely saving this one for a busy night. Just 4 ingredients, quick to make and my kids will actually eat it without complaining? Yes please to all that!
Beef Recipes
This is bringing me back to my childhood just looking at it. I loved it as a kid but don't love thinking about what the box version actually has in it so I found this simple, homemade version. This would be an easy one to freeze for later too if you want to make a double batch for future meals.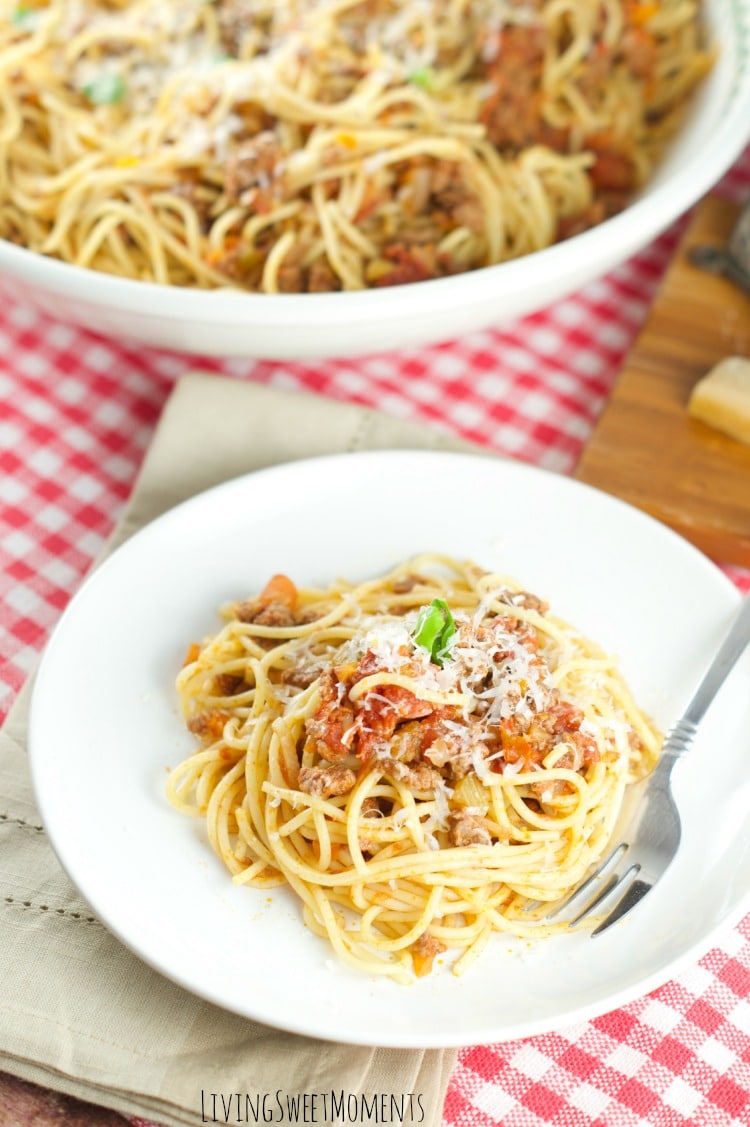 Spaghetti is a go to for me because it's very inexpensive and easy to make in a big batch for leftovers or to freeze for later. This recipe caught my eye because it incorporates some veggies into the sauce and I'm always up for ways to sneak some veggies in to my kids dinners.
Taco Soup– Spend with Pennies
I always look for meals where I can just throw everything into a pot and this is one of those meals. I may substitute the ground beef for ground turkey to cut down the cost a little, and you can always switch up the veggies or types of beans with what you need to use up that you already have on hand!
Adding this one to our easy week night meal list. These sandwiches plus some broccoli on the side makes a complete meal for us. And if there's leftover meat you could switch it up the next night and use the meat to make something else.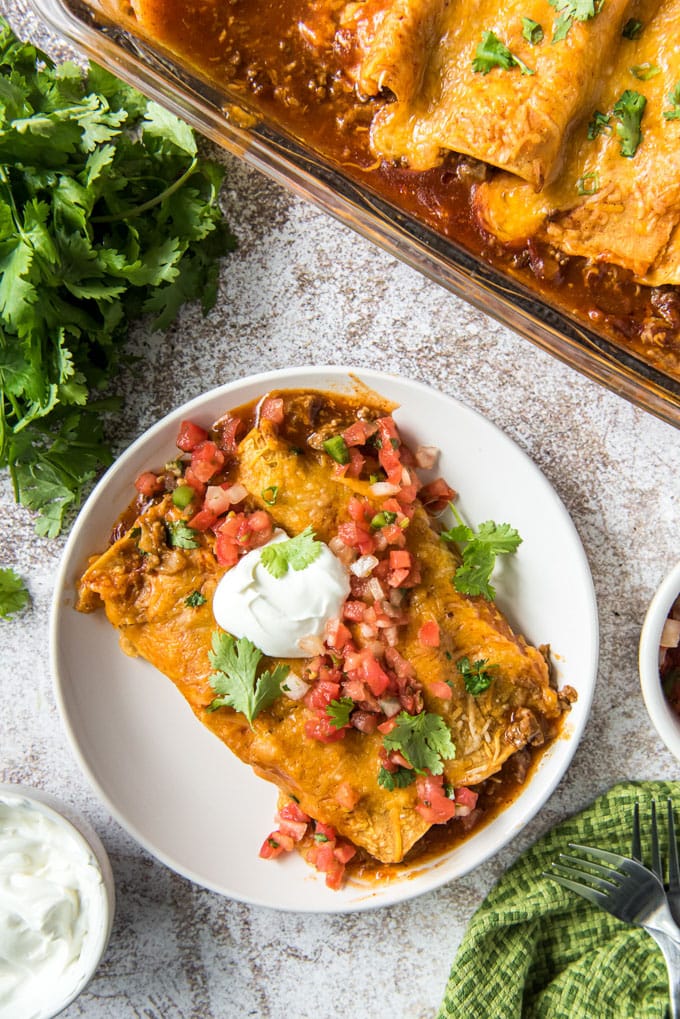 Enchiladas… do I even need to add anything? We love Mexican food in our house and this would be a great one to sub chicken or ground turkey to keep the cost down. A pan of these will definitely get us a couple of meals and we could easily freeze the leftovers.
This one takes just 30 minutes to make and gives you 12 servings so it would be great if you were having company over or if you wanted easy leftovers that you could take for lunches as well since you can eat it cold or warm. Plus it's a complete meal with protein and veggies so you don't have to worry about making multiple dishes for one meal.
I'll be saving this hearty soup for a cold night. Adding potatoes and veggies to most soups is an easy way to bulk it up and give you a bigger bang for your buck! Plus, you could put the leftovers in a freezer bag and lay it flat in the freezer for an easy freezer meal to save for later.
Other Meals
This is a really healthy meal I'm planning on making for myself to have made for weeknights when I might be making something else for the family that's a little heavier. I'm trying to keep it light for myself on weeknights so this is a simple recipe for me to be able to do that. Plus it's a great vegetarian option if you swap the chicken broth for vegetable broth!
I have made this one before and it was a hit in our house! It does take a while to cook but only 10 minutes to prep before you stick it in the oven for an hour. We'll pair this with a veggie blend and some mashed potatoes for a complete meal.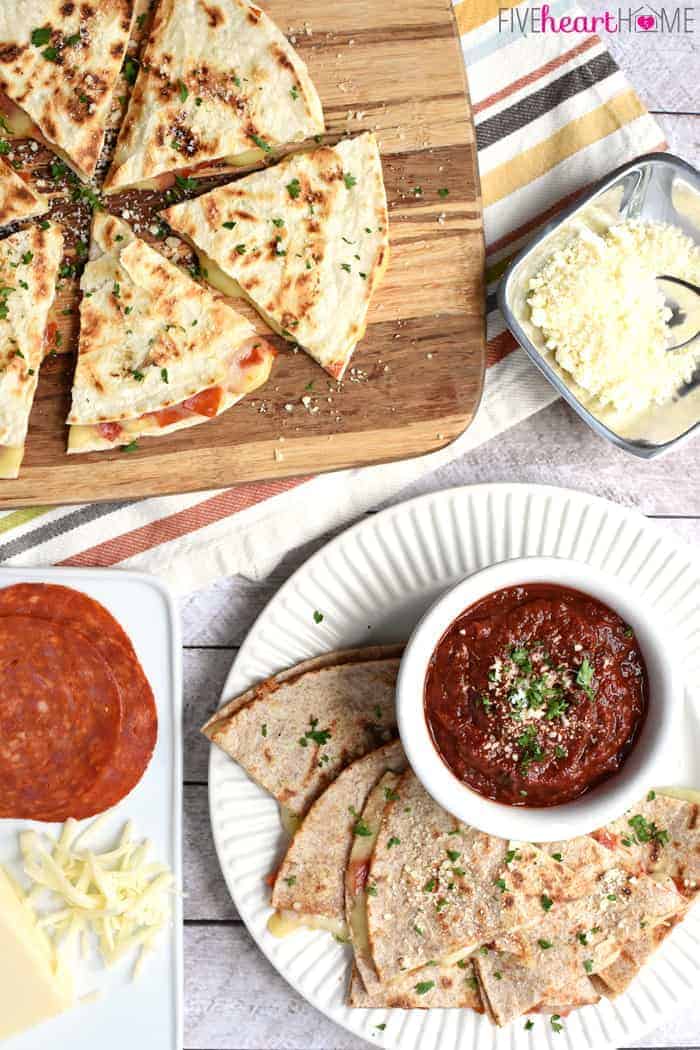 I can already tell my kids are going to love this one. I'm planning on doing this one for a family movie night and letting them make their own and choose their own toppings. Super simple and a fun way to involve them in making dinner.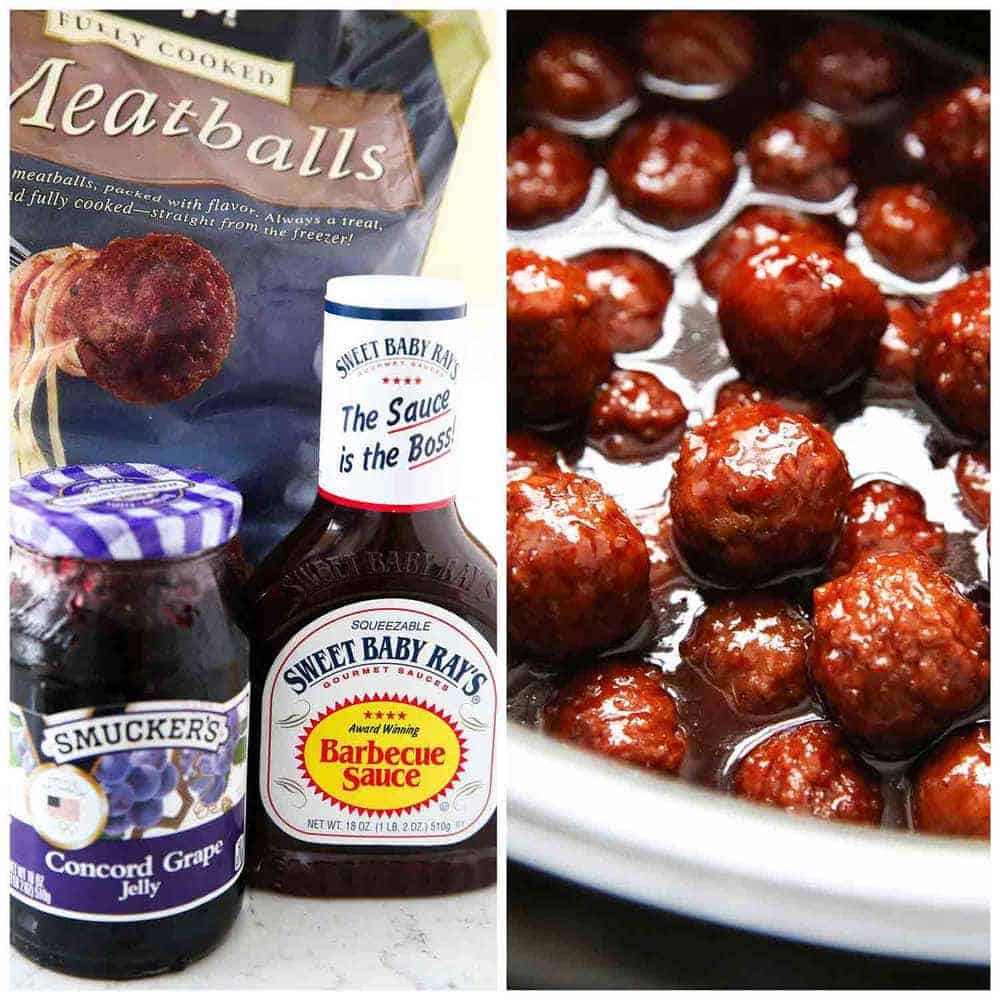 Crockpot meals are my absolute favorite! These make a great appetizer for a party so definitely save it if you have some upcoming parties, but for us we're going to make these to have on top of some rice and veggies as a complete meal.
So there you have it! The 15 meals we're making to give our grocery budget a much needed adjustment this month. We'll be using these as a guide but making substitutions to cut down our budget as much as possible. Cheers to living that #budgetlife
<3 Krista